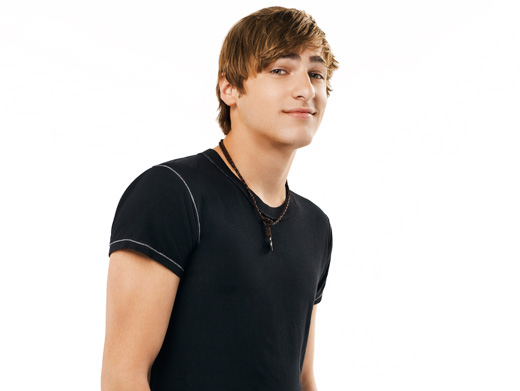 Kendall Knight
is one of the main characters from the show, and also considered the leader of Big Time Rush. He is the schemer of the group and Gustavo always refers to him as the leader of the band. According to Kelly, Kendall is tall, blonde, and all eyebrows. He is 16 years old. In the first TV movie
Big Time Audition
. it was James who was going to the audition, but he pushed his friends into audtioning as well. James was turned down by Gustavo, and a enraged Kendall sung an insulting song at him,
Giant Turd Song
. Gustavo then wanted Kendall as his singer, but Kendall got Gustavo into letting James, Carlos, and Logan to go with him and become a band. He was supposed to be the bad boy of the band, but refused. His sister is
Katie Knight
, who helps her brother sometimes. Kendall is shown to be the one who keeps the band together.
Kendall Knight is played by Kendall Schmidt
In Big Time Love Song, all four boys try to win the affection of Jo, who says she already has a boyfriend, but Katie finds out she doesn't, and helps Kendall.
In Big Time Party, Jo is Kendall's date, but he is surprised when she doesn't like hockey, so he tries to get her to like hockey.
Kendall was the 1st one to date Mercedes, but she broke up with him when he hesitated to tell her he loved her.
Kendall, and the rest of the guys only dated Mercedes so she would pick their demo so they could stay in L.A.
In Big Time Audition, someone who evaluated the guys just by looking at them said that Kendall "is great, but not serious."
Kendall left Big Time Rush to be in his new show, Heffron Drive with Dustin Belt.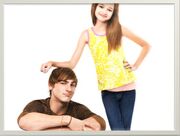 Community content is available under
CC-BY-SA
unless otherwise noted.